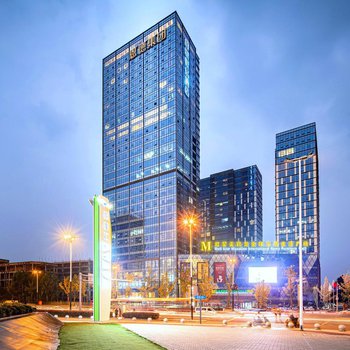 century hotel is located at no. 337 yidu avenue middle road, longquanyi district, chengdu.
facing the government affairs center, backed by the automobile new town, adjacent to yiduhui, wal-mart, wuyue square, red star macalline and universiade venues, perfectly integrating with longquan international forest park and national economic and technological development zone.
The main body of the hotel is designed with full low-e insulating glass curtain wall. The 136-meter high-altitude intelligent guest room allows you to stay in a quiet room with a panoramic view of the mountains. The top floor is a 360-degree full-view open restaurant (Chinese and western breakfast restaurant), which can accommodate 200 people at the same time. 1 floor lobby, coffee shop, multi-functional meeting room, chess and card game room, tea ceremony and tea art, fitness center, jin yuexuan restaurant and other supporting facilities.
The hotel is equipped with a robot waiter to provide 24-hour guidance and delivery services; Intelligent face recognition self-service check-in machine, york air conditioning remote intelligent start, fresh air system, enjoy the floor fully automatic silent insulation curtain, Italy fully intelligent imported toilet, the United States grand view intelligent customer control, 3D non-screen meters television; To provide every guest with true, good and beautiful quality service, is your ideal choice for business travel!